2017 – Production and film editing, Copenhagen, DK.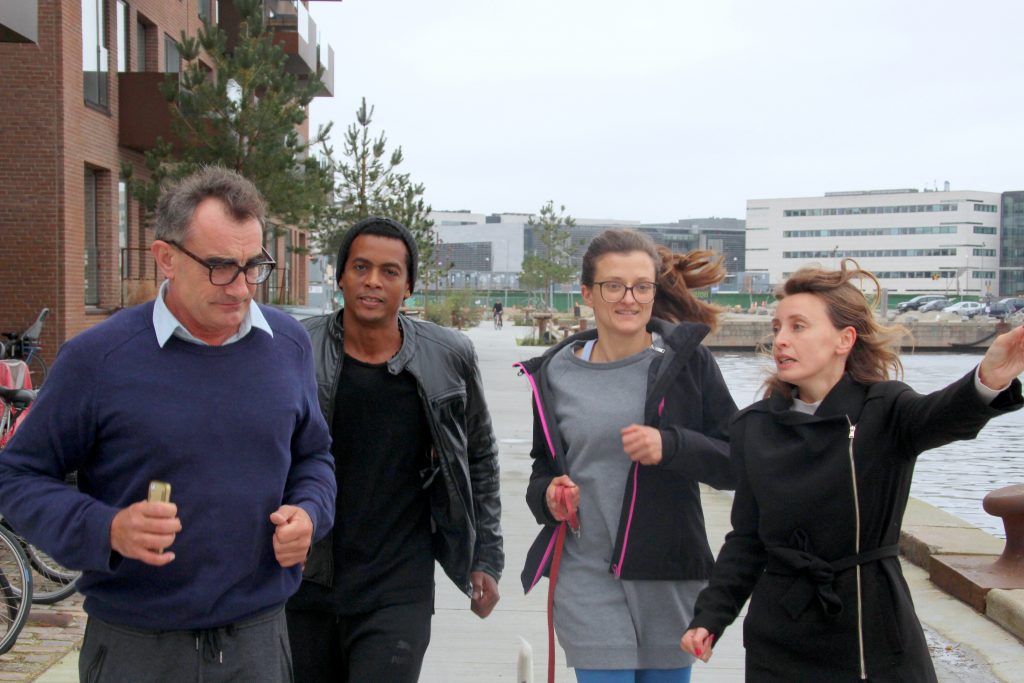 More information about CRITICAL RUN and international activities:
Since 1988 Thierry Geoffroy/ COLONEL has been activating the CRITICAL RUN in 39 countries and variety of different types of events on invitation from institutions such as MoMA PS1, Moderna Museet Stockholm, Witte de With Rotterdam, ZKM Karlsruhe,
Venice Biennale, Liverpool Biennale, Socle du Monde Biennial in HEART- Herning Museum of Contemporary Art, Sprengel Museum Hannover, Museum of African Design, Washington Project for the Arts, Reykjavik Arts Festival. The art- formats can though also be organized in agora-like meeting points for art and debate in the urban public space.
Furthermore, the format has been reviewed by Bruce Sterling in WIRED magazine, Clemens Bomsdorf in art Das Kunstmagazin, Reuters, Metropolis, Monopol, Radio France International, Information, TF1, Artnet.
Thierry Geoffroy/COLONEL refers to his work as "format art", since the format of the artwork is the artwork. An art-format is an artwork in itself. Format-Art is related to conceptual art but has an increased focus on becoming widespread and aims to expand into a global artistic movement.