2018 – Curating "Moments of clarity" – An exhibition by Thierry Geoffroy (FR/DK), Levi Orta (CU), Ismar Cirkinagic (BiH/DK), and Lester Alvarez (CU) curated by Gretel Medina (CU) and Tijana Miskovic (YU/DK), Havana, CU
A unidirectional, ascending path leads to a single vanishing point. However, contemporary societies have shown that agitation and movement can occur in many different directions.
To understand these movements, in this exhibition we shed light on the notion of "moments of clarity" as mobilizers of human experience: those instants when we glimpse a capacity for renewal, progress, and change. These are examples of the personal experience of a vision, a symbolic 'eureka moment', but also of a "not me in front of the others".
No matter how differently they might be projected, interpreted and used, such moments of clarity will always be connected to light – perhaps light that flows easily and freely, creating an indefinite transparency, or light that brings precise contours and clear perception. Light, concretely or metaphorically, and on a personal, socio-political or historical level, will always be the source of visions, discoveries, or changes of perspectives we call "moments of clarity". At the same time, bright light and clarity can result in blindness, preventing a clear guiding vision and direction.
The exhibition "Moments of clarity" invites four artists to think together, each crystallizing an aesthetic and conceptual expression based on the exhibition's subject. This is not pure glorification of change, but rather a critical vision of its mechanisms, including reflection on how a promoted moment of clarity can create unhealthy states of euphoria and false positivity.
---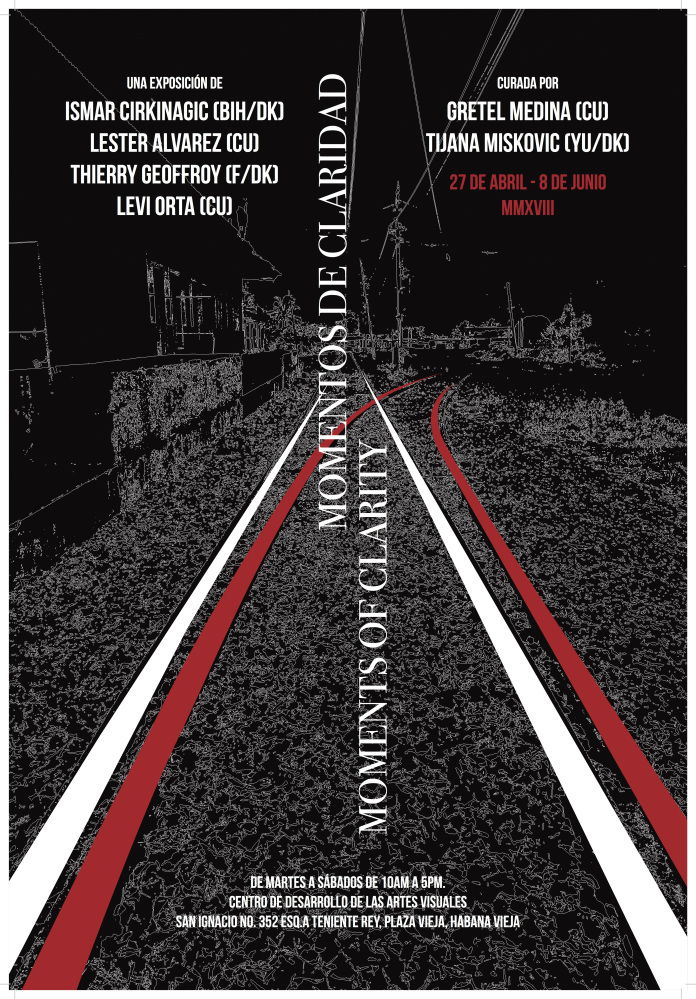 "How to provoke a moment of clarity?" asks the artist, Thierry Geoffroy / COLONEL in one of his works. This question precisely reflects the artist's attempt to stimulate awareness through art. As always, his work focuses on training of awareness, encouraging participants to question the world they live in. Through awareness, it might be possible to avoid the growing state of apathy.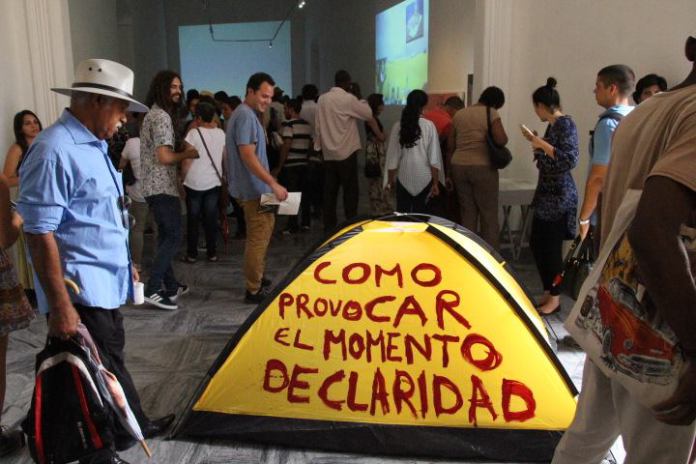 Geoffroy's mix-media artwork presented in the exhibition consists of two parts: a tent and a series of 'cartons', two of his most-established artistic expressions.
Tents have been used by the artist as a means of visual expression since 1991. They are used as a canvas for written statements questioning the artistic and socio-political context within which the artwork is exhibited. The imperfect style and spelling mistakes are part of his artistic intention, illustrating tension and immediacy, and connected to his instantaneous way of working. The work exhibited makes two declarations, one in Spanish: "How to provoke the Moment of Clarity" and the second in English: "The awareness muscle has to be trained every day". The first statement is a question Geoffroy constantly asks himself about the role of the 'artist' within society. This question is also posed to the audience, stimulating others to consider their own role in society and the possibility of creating their own moment of clarity. The second statement is a response, introducing the term 'muscle of consciousness', devised by the artist. It refers to a poetic muscle rather than a physical one, representing the ability to create awareness and critical thinking. As with physical muscle memory, the awareness muscle must be trained regularly. For many years, Geoffroy has developed several art formats in order to train the awareness muscle.
The cartons are the result of an immediate artistic 'scanning'. Simple drawings, combined with textual expressions, often including jeu de mots, provide an impression of the creative process, thoughts, terminology or ideas on a specific topic. The cartons are also 'colored' with personal feelings, offering us small openings onto the artist's universe. In this series, Geoffroy has played with the word clarity, juxtaposing it with the word reality, by constructing a new word in French: "clarealité" (clareality).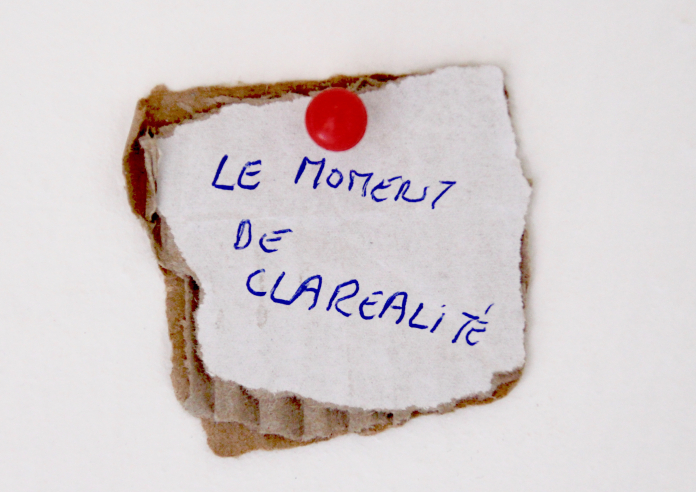 In a similar manner, he has analyzed the relationship between continuation and repetition, in the context of the moment of clarity, as the beginnings of potential change. Artworks such as "Coger la conciencia" (catching the awareness) connect the moment of clarity with the acquiring of consciousness, a concept already introduced in his tent artwork.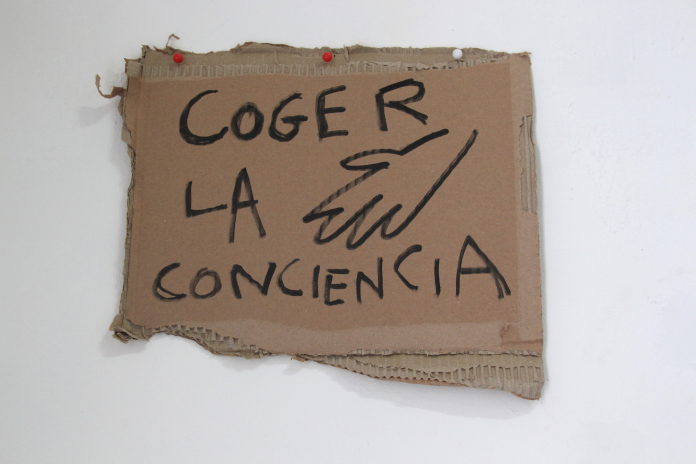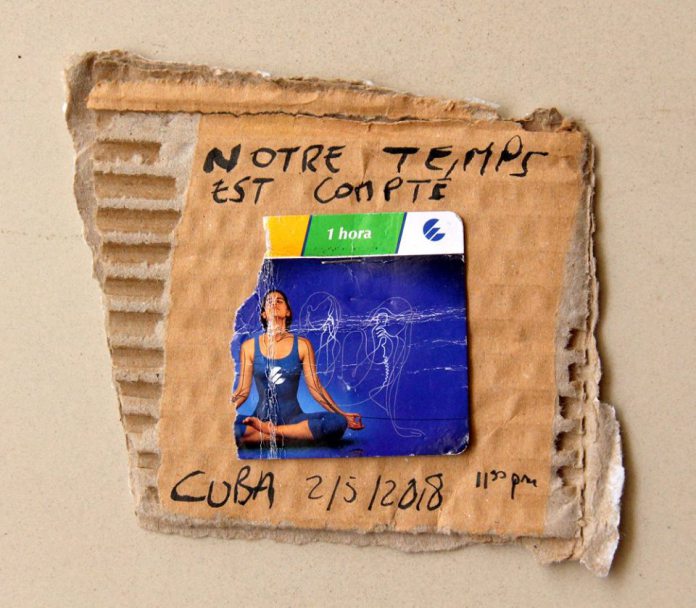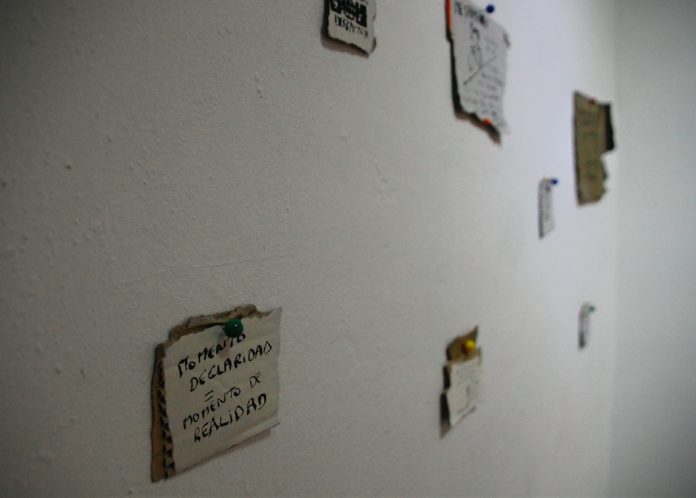 Known for his subtle interpretation of social realities. Levi Orta penetrates selected social frameworks, often discovered through his own participation. By changing small details, he has always made the spectator re-think social phenomena and their implications. This twisting of reality allows the viewer to see the familiar and the commonplace as something new and unknown; it gives us the opportunity to re-define and question.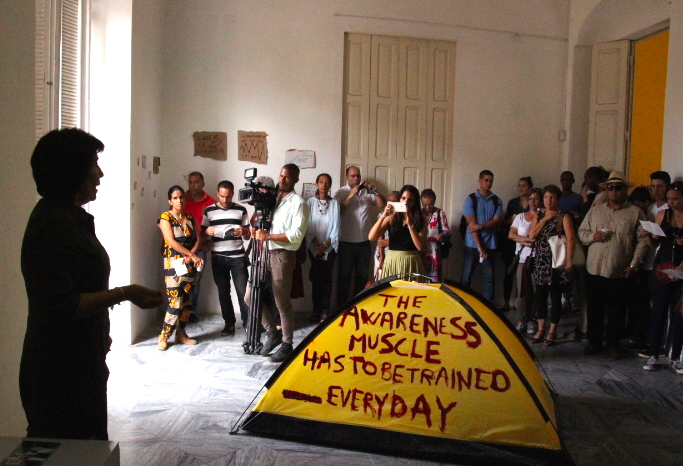 In this exhibition Levi Orta invited his mother, Niurka Mendoza, to collaborate on a contemporary art project, based on the belief that her professional biography is an effective tool for investigating our understanding of the present and our projections for the future. His mother's curriculum is sufficiently metaphorical and symptomatic that it can easily be understood as a work of art. At the opening, Niurka Mendoza read out her CV and invited attendees to participate in a guided tour of the exhibition and approached the topics dealt with from her personal point of view. Perhaps it is not such a bad idea to think about the future from the coordinates our parents give us?
In the work of Ismar Cirkinagic, the moment of clarity is presented as a feeling of empathy, through which a situation or a sentiment, not necessarily familiar to the viewer, becomes relevant. Using a refined aesthetic language, he is able to create an approach to distant and complex contexts.
His exhibited artwork is a sculptural installation consisting of three parts: wood, dry leaves and a video with a sea landscape. The wood is railway sleepers collected from the Central Railroad Terminal of Havana, containing holes filled with rice grains. This part is superimposed onto leaves collected in various green areas of Havana, such as the Quinta de los Molinos. The installation ends with a projection of the open sea, alluding to an infinite horizon. This aesthetic interconnection of wood, plants and sea creates a series of associations related to the notion of time and an interpretation of progress. The moment of clarity, as a historical moment with a vision towards the future, over time becomes unavoidably part of our past. Here, we are confronted with the idea of transience, in contrast with the concept of progress. The idea of the moment of clarity appears in this work as a contraposition between, on the one hand, a single unique moment, and on the other, cyclic repetition throughout history. The need to throw visionary light onto the future, towards the horizon of the possible, and at the same time being confronted with the impossibility of avoiding historical events to be repeated, is presented harmoniously in the artwork, as contradictory parts of our human destiny.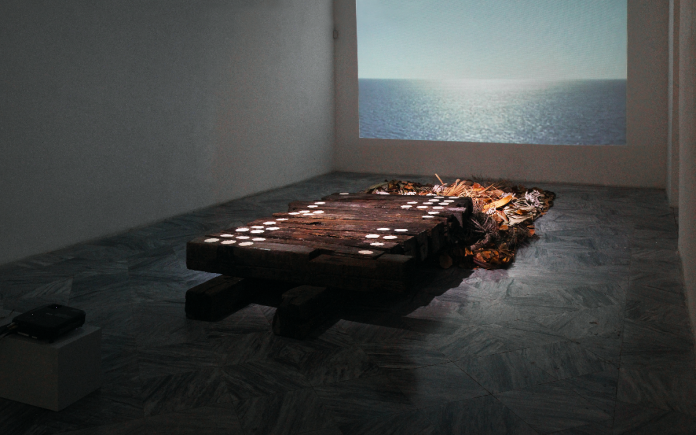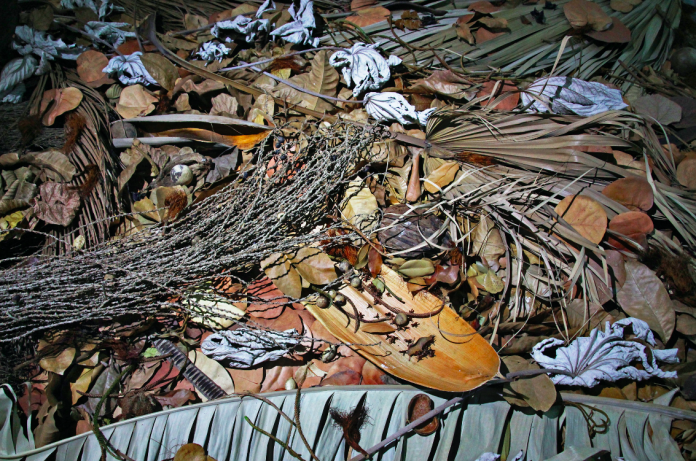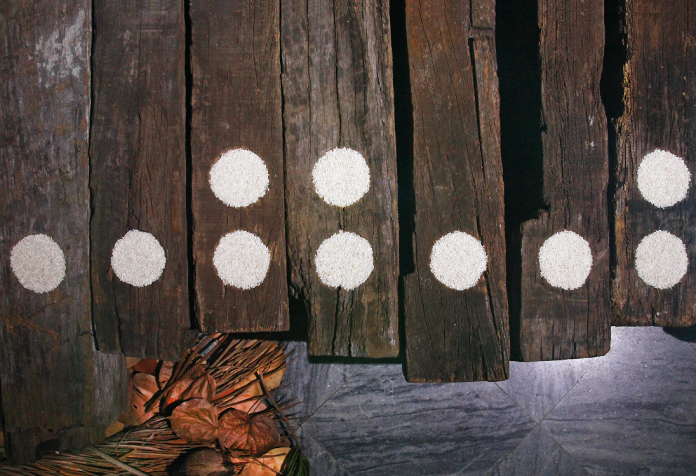 Lester Alvarez illuminates what has been forgotten, or not yet discovered. His artistic records of architectural and mental spaces function as lamplight against oblivion. The artist's collaborative projects with others help to create a framework within which the self is blurred and a collective project begins to shine through.
The work "The houses of abandonment" is presented in the gallery space as a multimedia installation. It includes a homonyms video made at the former Conservatory of Music of Camagüey and other works such as video animations, paintings and objects made by the artist Louis Arturo Aguirre, owner and resident at the old school. In addition to the artist Lester Alvarez, in the video, we also meet Louis Arturo (resident at the house), the musician Denise Chong, the artist and DJ Abraham Muñoz and the writer Roman Gutiérrez Aragoneses, who opens the video by reading from his poem "Eterómano de pañuelo".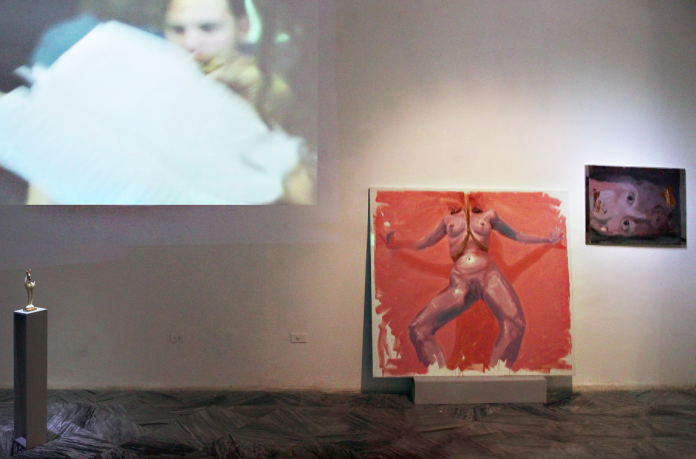 From their diverse experiences and artistic languages, these artists have shared a space for creating and thinking about clarity. The exhibition is, therefore the result of collaboration, dialog, and intriguing overlaps between different visual and conceptual expressions. It is a catalyst for ideas and a vehicle for reflection on the problems of history, society and art itself.
– Tijana Miskovic and Gretel Medina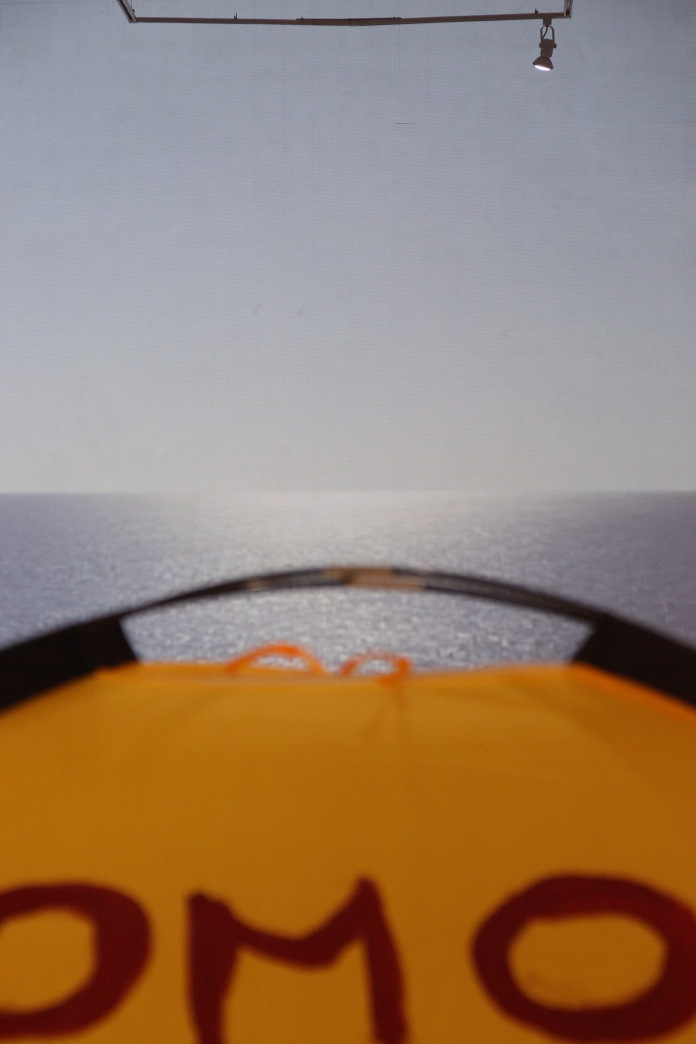 ---
Thierry Geoffroy, 1961
Thierry Geoffroy/COLONEL (FR/DK) develops art formats such as EMERGENCY ROOM, Biennalist and Critical Run.
Geoffroy has exhibited at P.S. 1/ MOMA, New York, ZKM Museum Karlsruhe, Moderna Museet in Stockholm and Plazzo Delle Arti Napoli. He has also participated in biennales such as Venice Biennale (the Maldives Pavilion), Liverpool Biennale, Manifesta Biennale in Murcia and Cairo Biennale. Thierry Geoffroy is Chevalier de l'Ordre des Arts et des Lettres. His work is presented in museums such as the HEART Museum of Contemporary Art, the Sprengel Museum, the National Museum of Photography and the Museum of Contemporary Art in Denmark.
Levi Orta, 1984
Levi Orta (CU) graduated from the Universidad de las Artes (ISA) in Cuba and HWP – Ashkal Alwan in Lebanon.
He has presented solo exhibitions in Cuba and Spain and group exhibitions in the USA, Spain, Lebanon and Cuba. At 12 Bienal de La Habana he participated with Entre, dentro, fuera in Pabellón Cuba. At the Biennal of the Frontiers in Mexico he presented Limites Nómadas. He also took part in the 6th and 7th editions of the Salon de Arte Cubano Contemporaneo. Orta has been invited to residencies at the FLACC workplace for Visual Artists, Genk, T.R.I.B.E, MoTA Museum in Transitory ArFonderie Darling, Montreal, Canada. He was the winner of Premio Generaciones 2017 at Casa Encendida Madrid.
Ismar Cirkinagic, 1973
Ismar Cirkinagic (BiH/DK) has lived in Denmark since 1992 and graduated from the Royal Danish Academy of Fine Arts in Copenhagen in 2006.
He has exhibited in art institutions and museums such as the Metropolitan Arts Centre, Belfast, the HEART Contemporary Art Museum and the Kunsthal, Charlottenborg. He also participated in ARoS Trienneale, Liverpool Biennal "City States", and Socle Du Monde Biennal. His works are part of permanent collections in the ARoS Museum and in the National Museum of Photography in Denmark.
Lester Alvarez, 1984
Lester Alvarez (CU) was born in Camagüey and graduated from La Universidad de las Artes (ISA). He participated in the 6th and the 7th Salon de Arte Contemporaneo Cubano, in addition to other solo and group exhibitions in Cuba, Spain, the USA and Italy.
Teatro Universal, 2014 in collaboration with Rafael Almanza Alonso presented at 6th SACC, CDV, La Maleza in collaboration with 34 Cuban writers, presented both in Cuba and internationally. Winner of Tengo Frío Artist Group grant and Premio International de Pintura at IX Biennale ISOLE in Sardinia, Italy. He was hosted by The Henry Moor Foundation and The British Arts Council in Glasgow Art School in 2012.
---
Moments from the opening- day: