"A plea for the balkanization of Europe"
The threat of Balkanization is looming, it is creeping or striding forward. The term is vague, a synonym for decline—not only from a West European perspective. Is it because it triggers fears that our own ideals of cultural diversity might fail? Or because we are afraid that Europe could go under in war and violence like the Balkans? However, the Balkan Peninsula did not disintegrate because of its diversity. It collapsed due to nationalism—the rejection of diversity.
BIGGER THAN LIFE is a music film in four acts. The focus is on the fabrication of national history through architecture and urban planning. »Skopje 2014« is the name of the monumental construction plan of the Macedonian government, which wants to stage its capital as the cradle of ancient high civilization and as the origin of Europe. Would that be something new? Will we buy that (hi)story?
Director, Producer, Script: Adnan Softić
Camera: Helena Wittmann, Adnan Softić
Edit: Nina Softić
Music: Daniel Dominguez Teruel, Adnan Softić
Sound Design: Daniel Dominguez Teruel
Singers: Alexey Liosha Kokhanov, Pauline Jacob
Adnan Softić (*1975)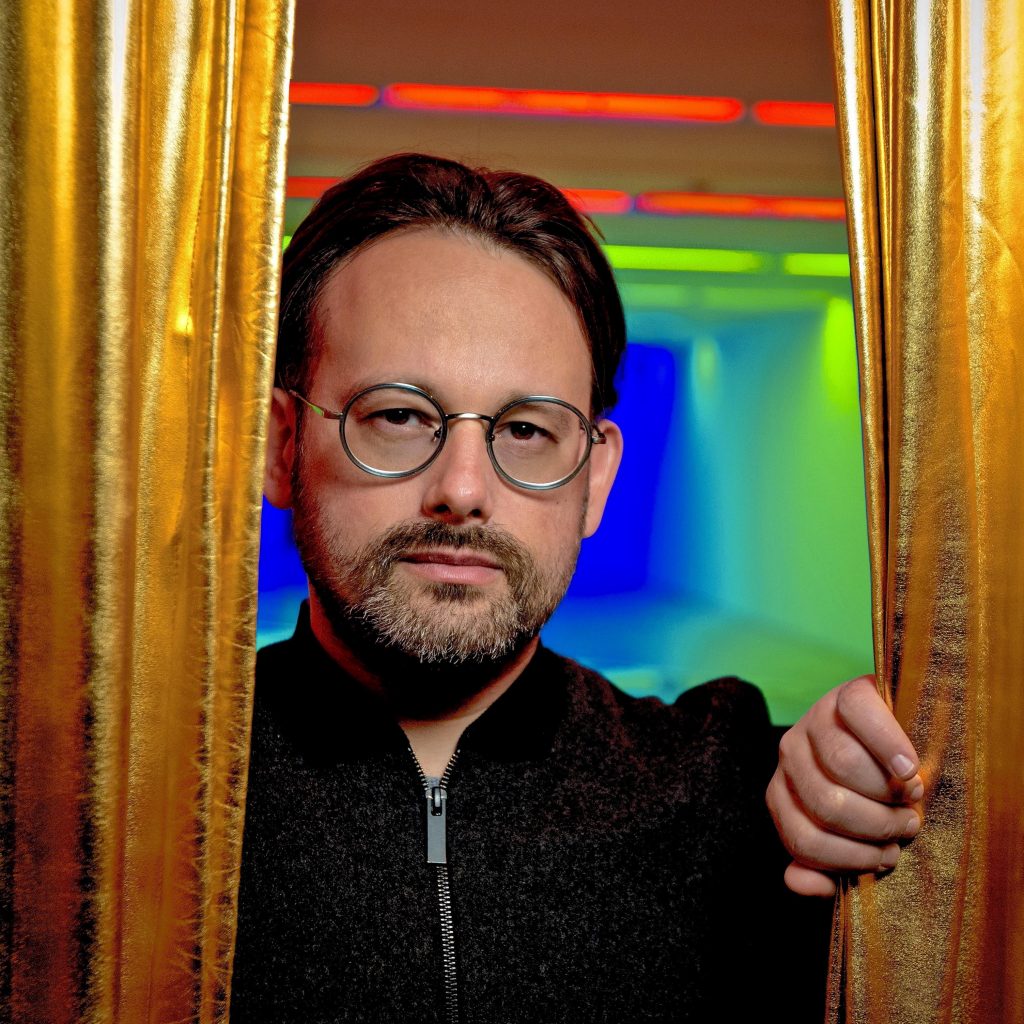 The artist, film director and author Adnan Softić has previously worked as a professor for film and time based media at the University of Fine Arts Hamburg. His works, which engage with historical constructions and ones committed to the politics of memory, are on display in numerous exhibitions in Europe: Martin-Gropius-Bau (Berlin), Kammerspiele (Munich), Elbphilharmonie (Hamburg), Johann Jacobs Museum (Zürich), MAXXI (Rome), Berlinische Galerie, among others. He was recently invited to the Villa Massimo scholarship in Rome. His current Film "Bigger Than Life" in which Skopje's invented past articulates itself in a historicist parade of sculptures, won the 3sat Prize at the 64th International Short Film Festival Oberhausen as well as the Grand Prize of the International Competition of the Internationale Kurzfilmtage Winterthur.
Adnan Softić will give a 30 min presentation on Monday, August 19th from 15.30-16.00  during the seminar "Looking for another space of belonging"
Seminar Full Program