"From home to exile and back. Displacement and trauma in the works of Ervin Tahirović and Velibor Božović."
This paper analyses two different artworks: the documentary Nostalgia/Heimveh (2016) by Ervin Tahirović and the video work My Prisoner by Velibor Božović. Born in 1982 in the Eastern Bosnian town of Foča, Tahirović was forced to leave his house in April, 1992, at the beginning of the ethnic cleansing campaign and took refuge in Vienna, while war veteran Velibor Božović left Sarajevo in the aftermath of the war and moved to Canada. As Stef Jansen and Staffan Lofving pointed out, "violence lives on, beyond memory, affecting moving people and their home-making efforts in ways that cannot be explained with recourse to the mere history of war itself."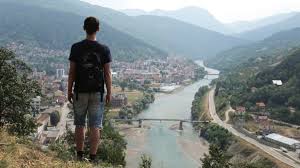 Many displaced people's longing for a life they once had and their inability to forget and move on received a prognosis defined as depression and PTSD (the term used to describe "invisible injuries inflicted on the mind, self or soul"). After suffering from PTSD and having recurrent nightmares, Tahirović and Božović started to include their traumatic past into their art practice.
This paper investigates the impact of war, trauma, and displacement on both artists' aesthetics and narrative. It simultaneously looks at the phenomenon of visual artists belonging to the Bosnian diaspora who are dealing with aesthetics of the aftermath of violence and loss, allowing for a visual narrative reconstruction of the past, while also exploring nostalgia, the idea of belonging, and the ongoing quest for identity.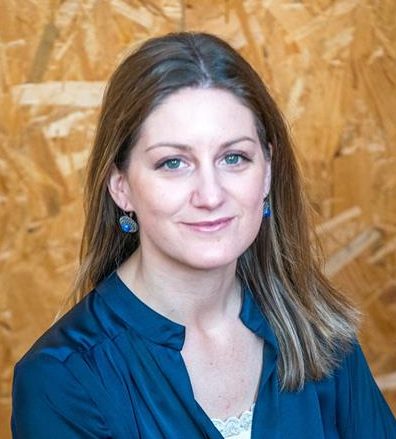 Claudia Zini (*1985) is an Italian art historian and curator, focusing her professional interests primarily on artistic positions that engage with war memories and identity in post-conflict societies such as former Yugoslavia. In 2019, she received her PhD at the Courtauld Institute of Art in London with a thesis titled "Bosnia and Herzegovina: art from a post-conflict society". She lives and works in Sarajevo, where she runs the non-profit Kuma International – Center for Visual Arts from Post-Conflict Societies that she founded in 2018. She is one of the curators of the Pavilion of Bosnia and Herzegovina at this year's Venice Biennale.
Claudia Zini will give a 30 min presentation on Monday, August 19th from 14.15-14.45  during the seminar "Looking for another space of belonging"
Seminar Full Program